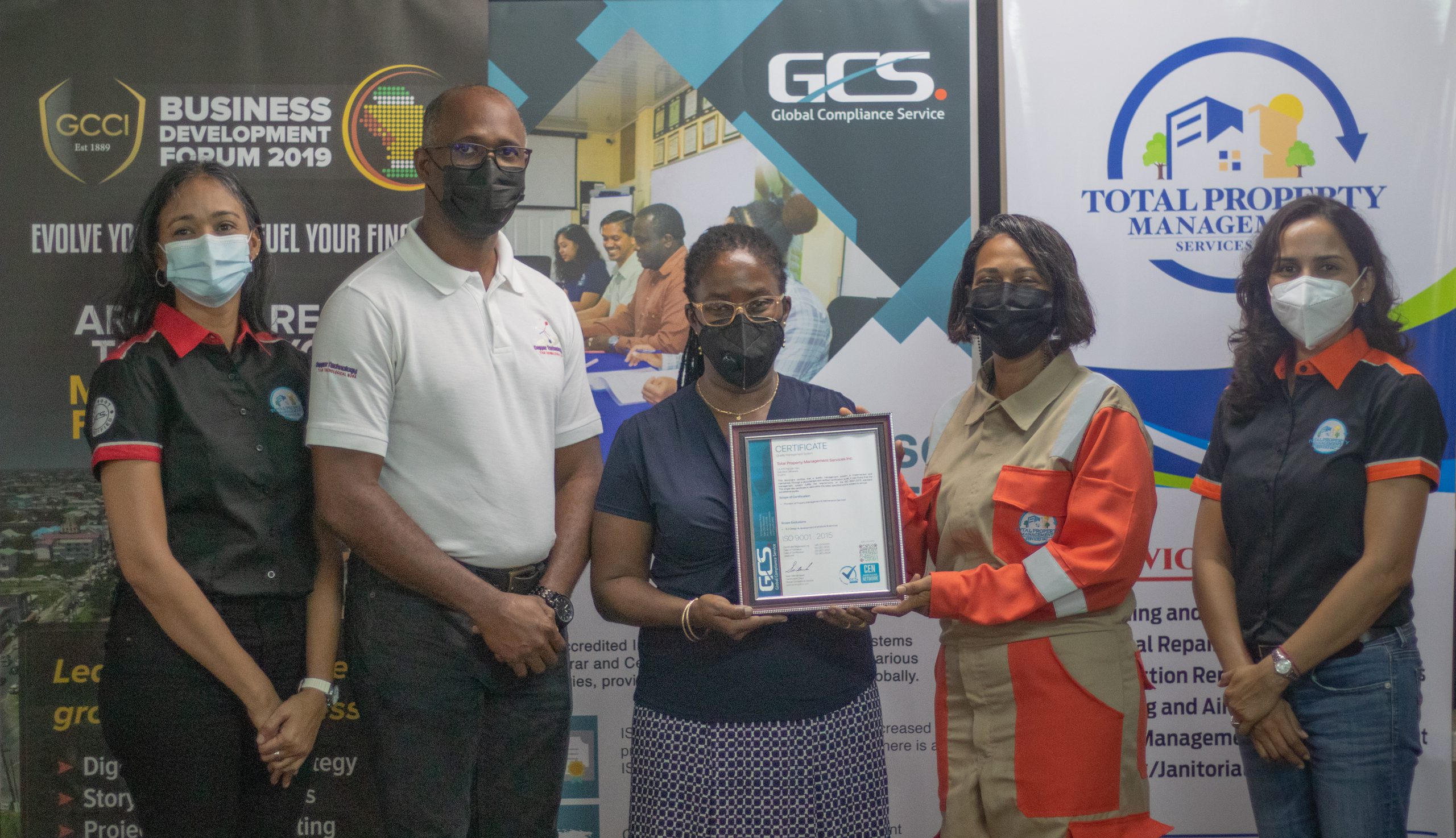 Total Property Management Services Inc. (TPMS) believes that our clients expect quality and continuous improvement of services.  TPMS is poised and determined to lead the way in property management services in Guyana.  This is seen by the commitment and leadership of top management to ensure that they meet international standards for the delivery of products and services.  TPMS achieves this by implementing and continually improving our ISO 9001:2015 Quality Management System.  This demonstrates our commitment to long term success, sustained improvement and a structure for creating quality objectives. 
[ OUR SERVICES ]
What We Offer Our Clients
Don't let your properties in Guyana fall into disrepair or default on insurance and maintenance opportunities. Our team can upkeep any property so that it's always well maintained and available for immediate use.
We provide a significant value-add to your investment by taking care of both property and tenant services.
Repairs
Pressure washing
Electrical
Plumbing
Air Conditioner
Rent Collection
Payment of Insurance & Utility Bills
Property Inspections (Before/After Tenants Occupation)
Reconciling Security Deposits
We are here to take the headache out of property management.
Let our team bring you the peace of mind you deserve.
[ testimonials ]
What People Say
"The air conditioner units in our offices in Kingston have not been working well for some time, even with a technician checking intermittently. I called TPMS and they responded in less than 24hrs with a technician, who was able to fix the units. They even came back a week later to make sure all was indeed well. The AC units have been working perfectly since. With these hotter than normal days, we are extremely are grateful!"